May 15, 2013
Something to ponder
Like a great scale, it is often out of our deepest tragedies that our greatest hope, our greatest joys, arise. 2 Corinthians 1:3-4 talks about this as well. Our suffering isn't something that happens because God isn't paying attention. On the contrary, our suffering has great purpose.
The all-encompassing comfort that the Lord gives us in our time of need is powerful enough to not only heal OUR heart - but also those around us who are suffering in a similar way. God's comfort in our time of distress is so prevailing, that His healing hope not only fills our heart, it overflows to all in need.
This is something I read today, and something about it stood out to me! I'm still learning about all this, and waiting to 'see' the great joy and hope come around in my life, from the things that were so hurtful. (If that all makes sense) Anyway, I just have to keep trusting God to keep working!
Posted by: smilele at 02:23 AM | No Comments | Add Comment
Post contains 167 words, total size 1 kb.
Taavet Hinrikus hands over CEO reins at TransferWise to cofounder Kristo Kaarmann
A changing of the guard at TransferWise, the unicorn startup based out of London that specialises in providing money-transfer services, typically with better rates than banks and other incumbent providers. The company's CEO and co-founder Taavet Hinrikus announced that he is stepping down and staying on in a part-time role as chairman and board member. He will be replaced by his co-founder, Kristo Käärmann
Managed Services
.
TransferWise founders (from left): Taavet Hinrikus and Kristo Käärmann
This is not the first time that Hinrikus and Käärmann, both Estonians, have swapped the CEO role, but the move comes at an interesting time for the startup.
On one hand, it sounds like it is at a stable point right now: Transferwise has raised around $117 million in funding from investors that include Andreessen Horowitz, Ballie Gifford and Peter Thiel, and a spokesperson told TechCrunch that it has been profitable and cash-generating since the start of this financial year
bolt embroidery
.
That's a big improvement: according to its last annual accounts filed with companies house, for the year that ended March 31, 2016, the company reported turnover (revenues) of £27,852,000 ($36 million) and a loss before tax of £17,406,000 ($23 million).
The company's last round valued it at $1.1 billion, and Hinrikus projected that this year it will be doing $100 million in revenue.
At the same time, the company is still in growth mode and other things are still in flux. The company launched "Borderless" accounts in May of this year for small businesses who make regular international transactions, and that product is expanding later this year with Borderless accounts for individuals and payment cards.
This is on top of other developments and experiments such as the company's bot for Facebook Messenger, which lets people transfer money and set up rate alerts using the chat platform's AI-based interface.
The company says that it has 10 percent of the transfer market in the UK, and it is now aiming to repeat that proportion globally. The international focus is interesting, too, considering at Hinrikus and TransferWise have been outspoken critics of the Brexit movement.
TransferWise currently lets people in 38 countries send money, and has the facilities to receive money in 61 countries. The aim is to expand that in coming years to more geographies. "For us to truly achieve our mission we need to reach everyone in the world who needs us: we have yet to impact the people who pay the highest fees to transfer money," Hinrikus writes.
Posted by: smilele at 02:21 AM | No Comments | Add Comment
Post contains 427 words, total size 3 kb.
Hope you all have a wonderful day
Something I'm learning...Here is something I read recently, and I am in the process of learning!! (The very SLOW process, I might add)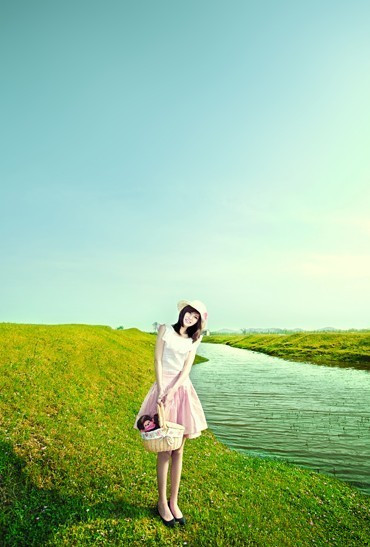 "By faith we have entered into an eternal relationship with the Lord Jesus Christ. As a result, we are dead to sin and alive to God, and we now sit with Christ in the Heavenlies. In Christ, we ARE important, we ARE qualified, we ARE good. Satan can do absolutely nothing to alter our position
best iphone cases
in Christ and our worth to God.
BUT.... he can render us virtually inoperative if he can deceive us into listening to, and believing his insidious lies accusing us of being of little value to God or other people." -Neil T. Anderson
china study
I hope to one day soon, post something more then this, but this will have to do for this time... Hope you all have a wonderful day ahead!
Posted by: smilele at 02:17 AM | No Comments | Add Comment
Post contains 158 words, total size 1 kb.
This summer
This summer has been incredibly busy for me, and I haven't had much time to do much fun stuff!!! I haven't had much time to do anything on xanga, besides read some here and there, and comment every great once in awhile, but as for writing..... that kinda fell by the wayside!!!
Anyway, I am not doing paper route anymore, at this time. Another major newspaper in the area, took over the distribution of the two papers I was doing, and they already had their carrier in my area, so I decided to just stop, rather then go to a new area, and learn new routes, etc.
It's been about a week now since my last day of delivery, and I am enjoying sleeping 'normal' sleeping hours, and staying up late, if I feel like it, and all kinds of things like that!!! Alot of people on my routes were NOT happy to have me stop, and they said they want me back!! I don't know if that will happen or not, but for now... I'm happy living a more 'normal' life again!!
I have gone through so many emotions and feelings the last year, and even this summer!! I have felt my heart go through alot of feelings of healing, yet I know I have a LONG way to go yet!!! It has been hard too, because we go to a different church, then what we had been going to, for the last 16 years or so. In the midst of God doing a healing work in my heart, I have still felt incredible loneliness, and feeling like I don't belong anywhere!! It isn't that I am wishing to go back to where we were, or anything like that... it's just part of trying to find my 'place' in life, and in my church, and in my surroundings. I can struggle with feeling like I don't 'fit in' anywhere, and my friends that I was closest to, moved away. I miss them soooo terribly much, and LONG to have them move back again!!! But I know that they are living where they feel God wants them. It's just something I have to learn to trust Him with it all. Doing the paper route only increased these feelings!!! My already lonely life, got much lonelier when I started doing the route, because I had to go to bed early, so it cut out alot of things that would happen in the evenings! I knew I needed to do it for a time, to help me get out of debt, but it was like I was 'cutting off my arm' in the process!! My one friend that I talk to ALOT in the evenings...
well, that had to stop, because I had to get to bed!! So, we had to try to make time in the daytime, when neither one of us was working or doing some other project!! So that meant that we couldn't talk as much or talk things out like we had before, due to time and other things always going on! That hurt so badly!!! While I was thankful to get out of debt more, it was like I had to pay the price in some other way!! Another friend, that I was just beginning to learn to know a little bit, and we had gone out for coffee one time,... well, it was like I wasn't able to do much about that anymore either!!! So anyway... I don't mean this as a huge sob story, but more to just open up my heart alittle, and let you know some of the things going on in my heart and life!! I'm not really sure where to start and stop, but in saying all that I am, I don't want you to think that I have it bad and so horrible, because I have ALOT to be thankful for too!!! For one thing, I was able to get alot of personal debt paid off!!! yay!!!!! I have alot more to go, but I hope the worst is behind me!!! It's going to be harder to pay off the rest though, without the extra side income coming in to go just for debt reduction!! But with God all things are possible, right?
Posted by: smilele at 02:16 AM | No Comments | Add Comment
Post contains 715 words, total size 4 kb.
May 09, 2013
Little Engines
1.It will always take more time, cost more money, and be less fun than the enrollment advisor says.
2.It will teach you more than anybody said it would. Knowledge sometimes does nothing more than show you how little you know and what a vast store of it is out there. Humbling, really.
3.If you are a perfectionist about your grades, the injustice of having to accept a not-quite perfect score for choosing "infer" over "imply" in a multiple choice English exam will kill you; when, in fact, one of the definitions of "infer" is "imply". Confusing much?
4. If you are a perfectionist and bad at Math, having to accept the lowest grade on a Math exam you have ever received on an exam will make you cry. Heartbreakingly.
5. If your laptop is going to crash at any point, rest assured it will do so exactly 15 minutes after you complete a 10 page paper. There is something called a flash drive; use it ASAP.
6. Professors are not all alike. Some will take it upon themselves to really care about you, answer your questions thoroughly, and try to make you a better student, a better writer, or in some vain, futile attempt, a better mathematician. Some will tell you to just read the textbook and then ignore all your emails after that.
7. Some professors get fired after 95% of the class gets zero help and files complaints to the university. Actually, not sure about the firing part, but we can only hope.
8. You will need to seriously commit to giving up at least one time-consuming thing you love in order to have time for studying. For me, it was no reading for "fun" for two years with almost no exceptions- just textbooks and the Bible, people!
9. Whatever Math problems you try to calculate while timing contractions three hours shy of giving birth will be dead wrong. All of them. The baby, however, will be perfect.
10. Even the most supportive people in your life occasionally get weary of the third-wheel- that-is-the-Laptop in your relationship and you will momentarily feel like Job of the Old Testament. No, my husband would never tell me to "curse God and die", like Job's wife, but he did on more than one occasion say "Hang that research paper and come to bed.
Posted by: smilele at 07:16 AM | No Comments | Add Comment
Post contains 394 words, total size 2 kb.
Love still… and not afraid.
I know that we came out of this stronger than ever, that although we had moments of doubt, although we probably made more mistakes and said more things we shouldn't have this last year, we also gained maturity. We aged, but like good wine, it flavored us deeply and richly.
We are more sure of each other, less fearful of the "what if's"; we spend precious time together with a new depth, a new appreciation. And yes, there can be awesome, heart-stopping feelings with that depth, that love-no-longer-brand-new. It's the beauty of love that is hard-fought and won.
I'm sure there is still plenty left to conquer, and just because we have had one tough year does not mean no more will follow. Maybe God intended to strengthen us for even greater hurdles. Maybe we will mess up even bigger, fall even harder. Who knows, us two with the tarnished hearts, we humans walking on broken ground?
We'll be okay, though.
We're saints and angels in love.
Posted by: smilele at 07:08 AM | No Comments | Add Comment
Post contains 172 words, total size 1 kb.
Running is like faith
Which brings me to a very odd conclusion that I never thought of before.
Running is like faith. The times I least feel like doing it are the times I need it the most. When the alarm goes off and I stumble out of bed, all I can think about it how much easier it would be to just lie down and sleep. But that doesn't get me where I want to go, it doesn't accomplish what I want to have done.
How many times do I decide that instead of believing and doing what is right, it's easier to just give up and lie down, and then later look back and see the shapeless, unhealthy results?
How often does my failure to go forth in faith correlate with my failure to accomplish my goals and my God-given purpose for my life?
Why is it that the more hesitant I am to believe, the heavier my load becomes?
Now I know why the Bible likens life and faith to running a race.
We "run with patience the race that is set before us."
Tomorrow, my body and mind will be strengthened by physically running. And tomorrow, more than ever, I need to run the race of faith for my soul.
Posted by: smilele at 06:51 AM | No Comments | Add Comment
Post contains 214 words, total size 1 kb.
I'm a romantic
I am impulsive, and speak my mind far too quickly. He thinks through everything, including his words.
I work in short bursts of explosive energy. He is steady efficiency.
I love meeting new friends, reuniting with old ones, and making small talk with random strangers when the occasion calls for it. He is fine with a total of twenty people in his life, does not seek out new activity, and thinks there is never an occasion for talking with strangers.
I am of such pathetic engineering and mechanical skills that the wheel would not have been invented yet if all humanity were like me. He is an electrician; need I say more?
I set expectations high, sometimes absurdly so, even for myself. He shoots within a reasonable range and is seldom off-target.
I brood and worry; inclined to deep plunges of despair. He either deals with it, stores it, or forgets it, and is the model of stability in even the roughest of situations.
I am passionate and sometimes ruled by my emotions. He is a controlled, collected, and factual.
I like life to be changing, interesting, even a little risky sometimes. He likes routine, predictability, and safety.
I'm a romantic. He's a realist.
I like crowds, action, bright lights, public speaking, and shopping malls. He avoids all of those things.
Posted by: smilele at 06:50 AM | No Comments | Add Comment
Post contains 224 words, total size 1 kb.
February 04, 2013
2013happy new year
I must say that 2013 has been great so far, and I have every intention of continuing that
otterbox 防摔手機殼
.
It's only been three days, but so far I've found, applied for, and got an interview for a job. I found, viewed, and decided to rent a house
serviced apartment hong kong
.
My only complaints are friend-related, and that is usual
HealthCabin shipping
.
Here is to a great year
Claire Hsu
!
How is your year treating you?
Posted by: smilele at 07:56 AM | No Comments | Add Comment
Post contains 80 words, total size 1 kb.
28kb generated in CPU 0.02, elapsed 0.0525 seconds.
32 queries taking 0.0372 seconds, 61 records returned.
Powered by Minx 1.1.6c-pink.