July 10, 2013
my favorite demi-human
Ogres are my favorite demi-human transformation. In Shrek, Princess Fiona becomes an Ogre as a way of teaching a lesson about beauty, love and acceptance.
Some demi-human stories utilize do not have an explicit transformation scene. For example, the story "Cindi" relies on the character (and the audience) realizing the true nature of the demi-human rather than actually showing them changing.
In the Demi-Human section of my stories, you'll find two demi-human tales: one about ogres and the other about mermaids. I'm going to be adding another ogre-related story soon, the result of a very long and detailed story swap. It's been the product of many months of work.
In the meantime, here is a short story that I recently finished. It contains some transformation elements but they are not the focus. I wrote it for a prompt that read only "love between rocks." The title - Stone Age.
Posted by: smilele at 08:28 AM | No Comments | Add Comment
Post contains 152 words, total size 1 kb.
May 15, 2013
It was interesting
This summer, we had a family reunion on my mom's side of the family... the Hochstedler's, and we had it at Camp Io-Dis-E-Ca....(pronounced I-O, dis, E,ca) the capital vowels have the long sound.
Anyway, it was pretty neat there... and by the way, the name of the camp means 'forgiven'. I think it is the Greek language maybe??? not sure on that, but in some language anyway. I wasn't able to be there NEARLY the whole time, so I didn't get a huge amount of pictures, but got a few here and there.
These cute little cabins were by the water where the canoes were. I'm not sure if they are there to change clothes in or what. I didn't have time to go investigate, but I thought they looked so cute!!! And the reflection on the water was pretty too!!
The one evening, we had a little program of sorts, and they got all the brothers and sisters up front, that were there (a couple of the sisters didn't make it). There is another brother and sister at the end of this row, that I wasn't able to get a picture of, due to alot of heads being in the way.
My uncle Nelson, and Aunt Viola were the ones at the end that aren't on this picture. These that are sitting here, are from L-R... Aunt Lydia, my mom, Martha, Uncle Jonas, Uncle Monroe, and Aunt Darlene. People could ask them questions of their memories on certain subjects, and then they would share their memories, funny stories, etc. It was interesting!
Posted by: smilele at 02:14 AM | No Comments | Add Comment
Post contains 266 words, total size 2 kb.
Hello to one and all
I have something I would like to ask you all to help pray for, if God lays it on your heart!! My sister, (her xanga site is DaisiesandSundrops) Jean, and her family are really needing your prayers!! A couple of years ago, they started to take care of a little prison baby, and loved him as their own! Through the course of time, the mothers parental rights were terminated, and Alan and Jean wanted to adopt this little guy.
Because he has part Native American in him, the tribe doesn't allow 'adoption' as such, but allow 'legal guardianship', which is basically the same thing, only they wanted the little boy to keep his full name that the birth mother gave him. Jean and Alan signed papers a couple months ago, to bring about that legal guardianship. Well, this morning, the social worker called and said that the judge changed his mind, and wants the little guy to be moved closer to his hometown, and the tribe by Nov 23rd!!!!! 10 days from today!!!!
It is a total shock to them and us all!!!! We believe God is able to change the hearts of Kings, and very well could work miracles in this situation!!! He has worked miracles for them earlier, when they thought that the little guy was going to be taken from them, and God intervened and didn't let it happen.
I'm not sure how much to write or what all to say, but if you want to read more, as far as the background alittle more, you can go to her site. Sept 23rd, '08 is where she writes some about him, and then again on Oct 2nd, '08. You can see lots of pics of this little guy (Ociel) and endear him to your hearts!!! Please join in praying for MUCH grace and strength for Jean and Alan and the family!!! Jean felt sick alot today, because of all this, and feels to weak to fight in any way!! She is depending on others to 'fight' for her... to pray on her behalf, and to lift her (and all of them) up in this time!!
Posted by: smilele at 02:08 AM | No Comments | Add Comment
Post contains 363 words, total size 2 kb.
May 09, 2013
My friend
My friend are 52 years old. when i was growing up (catholic by birth, baptist by marriage) this country was still under the influence of christianity. i believe it is what made us a great country. people were not as selfish as they are now. things were different.
today i am totally amazed that we, as a country, have backslid so far down. To be a christian and have a christian worldview and belief system that is totally built on scripture is a thingto be ridiculed and silenced in the public arena. 30 years ago i would have never believed it if i had been told. but i guess i had been told it was coming.
i care more about what my Father thinks about my life than what this world thinks about my life.
i don't want to judge anyone (though it is human nature) i don't want to be judged.
i want the right to believe what i do about social issues in this country/world and voice my opinion without being told that i am hateful. i have these opinions and beliefs because i love. (though, i would like to be called out if i express my opinions ina hateful or otherwise inappropriate manner)
i just thought i would share these thoughts. its just been on my heart so much lately.

Posted by: smilele at 07:10 AM | No Comments | Add Comment
Post contains 225 words, total size 1 kb.
What are we doing here
Doubt is not a good feeling to admit. Everyone wants to be SuperSpouse, say they never feel less than giddy, heart-pounding feelings, say they have a perfect relationship, and cover up doubt with clichés; clichés that only make sense if you have never Been There. But doubt, although a very unpleasant place to be in long-term, can in small and occasional doses be a good thing. It can force you to decide what you will believe about love and commitment. It can purge you of the façade you've been hiding behind, confront you with your own inadequacy, and show your colors. And if you overcome doubt, you become stronger.
After the last year, I think I can say that we have been married Long Enough. Life is probably never a walk in the park and no matter what your circumstance, there are challenges. But the year 2010 was one we will remember. It included a pregnancy that was none too easy emotionally/physically, some changes and adjustments, crazy schedules, post-partum depression, a colic baby that screamed for hours every day, a challenging two year old, commitments that took Mike away from home a lot… more upheavals than ever before. There were days when we wondered.
"What are we doing here?"
Posted by: smilele at 06:52 AM | No Comments | Add Comment
Post contains 214 words, total size 1 kb.
foggy day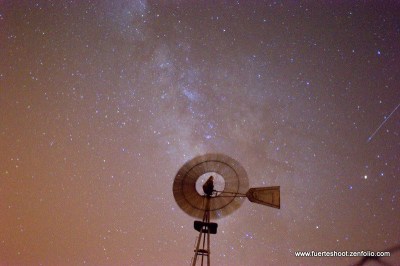 we are in the midst of the january thaw. the 30 inches of snow we got a couple weeks ago is melting away, although i don't believe it will totally disappear before the next storm. there are no snowstorms on the radar for the coming week. i'm not really sure if i'm happy or sad about that.
it is warm this morning (above freezing) and drippy and foggy. when i went out to get some wood this morning i sunk in with every step. i love the fog, it's quiet.
i am skipping church this week and next because there seems to be a lot of flu going around and via facebook i am aware of several people in the church who have it. so, i am all for avoiding closed in places with people as much as possible.
today i will work on my bible study (i try to do it at least a few times a week--i've never been able to set aside that "quiet time" each morning)
I also want to make a few valentines day decorations i found on pinterest.
i'll probably cook some,
go snowshoeing,
work on my packing for vacation,
relax.................... what's that?
Posted by: smilele at 06:49 AM | No Comments | Add Comment
Post contains 201 words, total size 1 kb.
February 01, 2013
Top Google searches in 2012 revealed
Google has brought out the list of the most searched topics in its search engine this year.
According to the search engine, Euro 2012 beat Olympics tickets as the top internet search of the year in the UK, the Sun reported.
The company's stats also show that pop diva Whitney Houston's death in February attracted more interest than Kate.
'Gangnam Style' beat 'Call Me Maybe' as the most trending pop song and 'Skyfall' topped 'Prometheus' as the most enquired about film.
Rio - home to the 2016 Olympics and a host city for the 2014 football World Cup - beat Greece as the most searched-for destination.
Google's UK results are split into trending searches and most searched.
Justin Bieber's split from Selena Gomez was the most enquired-about relationship bust-up while Victoria Pendleton beat Georgia Salpa as the most searched-for participant in a reality television show.
Sport dominated the trending searches, with Euro 2012 and Olympic tickets showing the biggest rises in interest ahead of Houston and the Duchess of Cambridge.
But the duo topped the trending celebrities section followed by 'X Factor' judges Gary Barlow and Tulisa.
Andy Murray's US Open victory and Olympic gold medal helped him to become the most searched-for British Olympian.
Usain Bolt was the most searched-for non-UK Olympian.
TV soaps regularly top the TV ratings but the highest trending show of 2012 was the BBC kids' show 'Mike The Knight' that beat US terror drama 'Homeland' and 'Towie.'
Posted by: smilele at 02:28 AM | No Comments | Add Comment
Post contains 249 words, total size 2 kb.
20kb generated in CPU 0.02, elapsed 0.0368 seconds.
32 queries taking 0.0245 seconds, 58 records returned.
Powered by Minx 1.1.6c-pink.